Trench Soup
Year 5 & 6 Topic this term, we are looking at WW1 and asking ourselves "what do we want to know?"
What do the soldiers eat whilst on duty in the trenches?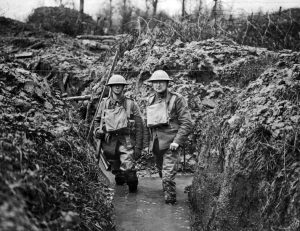 This recipe is based on the recollections of a soldier from the 9th Bedfordshire Regiment, who served in the trenches during WW1. Getting fresh hot food from the field kitchen to the front lines was impossible when a battle was raging. Soldiers lucky enough to have a small stove, or even candles, would boil up any food including stale biscuits or add these to the canned food provided.
Ingredients
1 turnip
2 carrots
½ tin corned beef
¼ stock cube (improves flavour. The canned stews and soups would have had some flavourings. However we are not sure if this would have been available in the field kitchens in times of shortages)
one or two biscuits (optional)
1 pint of water
Making and cooking
Put the water on to boil
Slice up the turnip and carrot
Add to the boiling water
Add the stock and stir then leave for 10 minutes
Mash up corned beef and add to the mixture
Add the biscuits and stir (optional)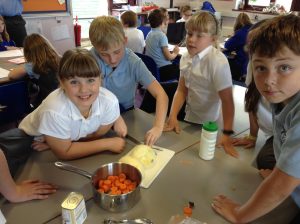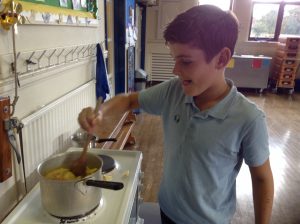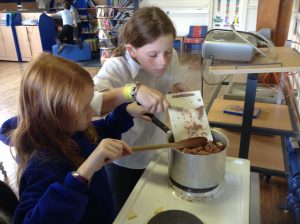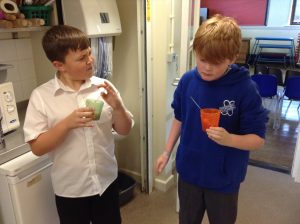 "Worst food I've ever tasted, we felt like we would be sick!" Says Jake and Ben.
"I thought the stew was nice but if I got too much meat in my mouthful, then it didn't taste that nice," says Milly.