P.E. session at the Institute
Warm ups are energetic, inventive and fun. This week we played Noughts and Crosses building up our team work skills.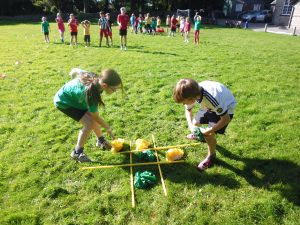 Ball practice is important in Tag Rugby, spotting our team member and passing the ball correctly are vital in this game.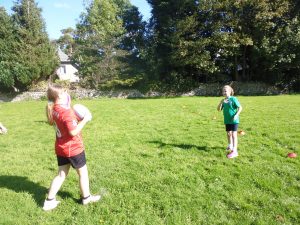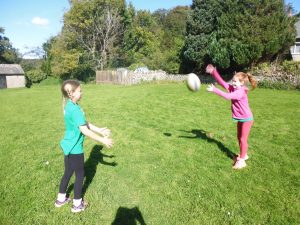 Working as a team to break through a tough defense.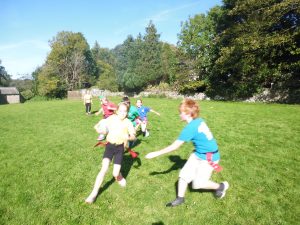 Tag Rugby for years 5&6 is easier to understand than adult Rugby.
Once your tag has been taken from your belt, you must stand still and pass the ball backwards to another team member, allowing them the chance to run on and hopefully score a try.