Outdoor Learning 25th October
During Forest Schools this week, the Bitterns were making spider webs, we started by having a hunt for spiders and webs in the woods.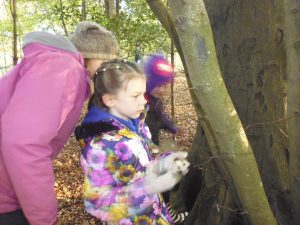 To make our own we had to hammer  nails into the wood then weave a web using wool.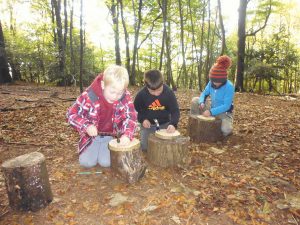 We finished off with a warming hot chocolate around the fire… Our favorite Forest Schools activity!