Moky Dance KS2
We had an exciting and energetic P.E. session this week with Moky Elly, who will be joining us each week until December teaching us dance moves from a fresh perspective.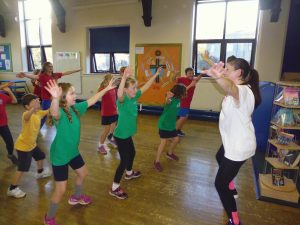 Mokyfit is a fun dance workout to modern, fun and engaging pop music. It is designed to give an enjoyable but intense cardiovascular and full body workout.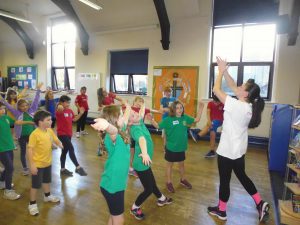 The atmosphere in the hall was immense, the children describe the session as: the best ever, crazy, fast, awesome, epic, exhausting, amazing and overwhelmingly fun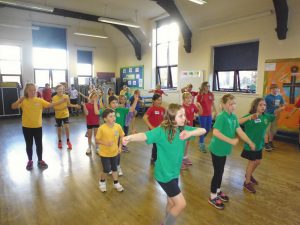 Roll on next week!
2 responses to "Moky Dance KS2"