Poppies in Foundation Stage
The Swans and Cygnets have loved thinking about Poppies this week and why we wear them at this time of year.
We watched a lovely cbeebies video to help us understand, you can follow this link to watch it for yourself:
http://www.bbc.co.uk/programmes/b04p4zsl
The Swans then used their "Agent Ideas" learning superpowers to make their own poppy pictures. The are all so beautiful and everyone thought carefully about how to make a poppy. Here are some of our finished pictures…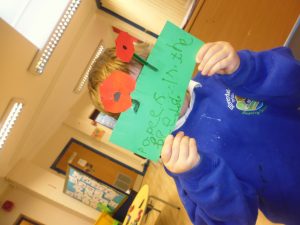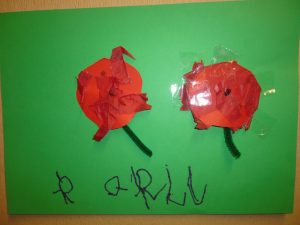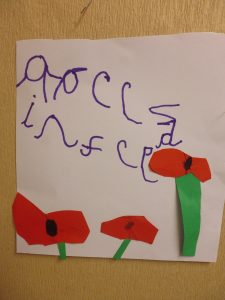 We then started thinking about all those brave soldiers who went away to war and wondered what it must have been like for them, we thought we would definitely miss a few things from home if we had to go away!