Pupil Parliament Jan. '17
This term at Pupil Parliament the students were looking at slogans and logos, recognising the significance of what is being promoted along with their catchy slogan.
Our campaign to promote the awareness of activities available in our area, was kicked off with creating our own slogan.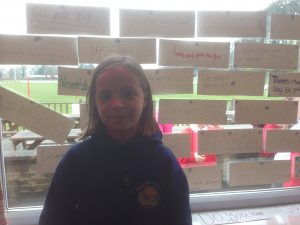 Above, Holly is stood in front of all the possible catchy slogans that we voted upon.  WINNER:  Get Up, Get Going, Get Active.
Next we set to designing a logo, these will be sent to a designer to incorporate everyone's good ideas and combine into 1 super logo.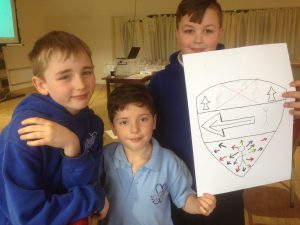 Our Pupil Parliament group are motivated and ready for the challenge of gaining awareness and encouraging the use of the activities available within our area, as well as researching what is lacking and would be of benefit to the younger generation.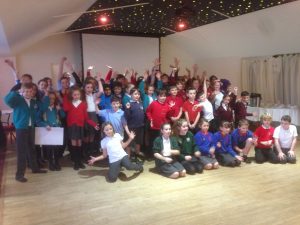 One response to "Pupil Parliament Jan. '17"