World Book Day 2017
WORLD BOOK DAY 2017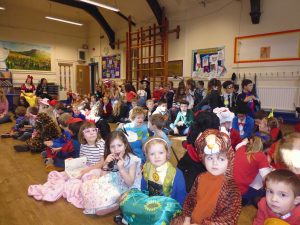 Everyone has made a fantastic effort today – dressing up as their favourite book character.
Swans – Nursery/Reception
Bob The Builder, Sophie BFG, Spiderman, Fairy.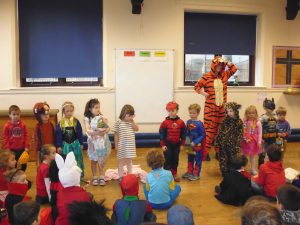 Herons – Y1&2
Harry Potter, Peter from Narnia, Horrid Henry and Jessie (Toy Story)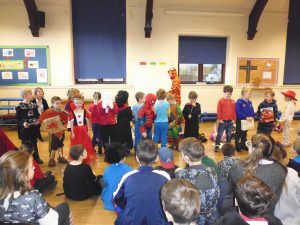 Ella Looks like a super Queen of Hearts along with Sam from Narnia.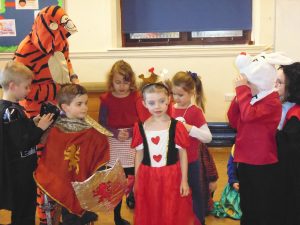 Bitterns – Y3&4
Fantastic Mr Fox, Alice in Wonderland, Luna Lovegood and The Worlds Worst Children.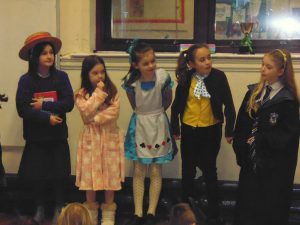 26 Story Treehouse, Alex Rider, Oliver and an eccentric Brian Wong, Never Wrong.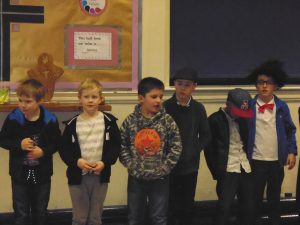 Harriers – Y5&6
Clarke Kent, Footballers Heaton and Neymar, Boy in a Dress and Tom from Midnight gang.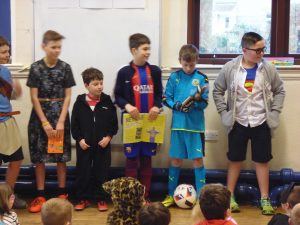 The Singing Mermaid, Pauline Fossil, Hermione and Handa from Handa Surprise.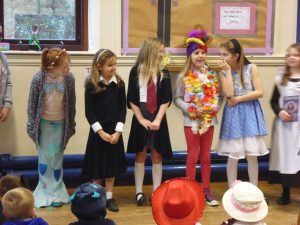 Cat in the Hat, Billy from The Boy Who Sailed The Ocean in An Armchair.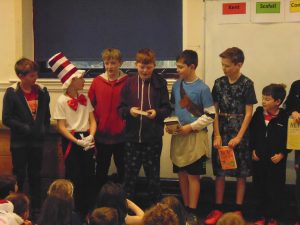 Thea makes a fabulous Mad Hatter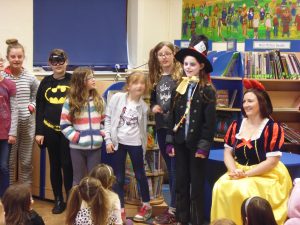 Teacher efforts were as marvelous as the children's, we have Catherine from Wuthering Heights, Dictionary, White Witch from Narnia, Snow White, Tiger Who Came To Tea, Little Miss and The Worst Witch.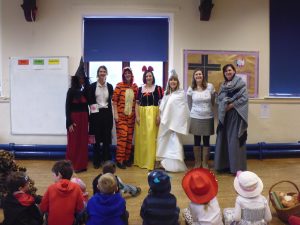 We are all looking forward to an enjoyable day.