Y6 Bikeability
James and Graham came into school to work with our year 6's today. Firstly there was a helmet Safety check, it was surprising on how many loose straps there were.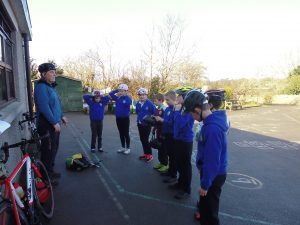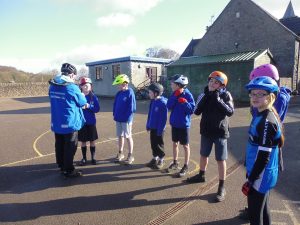 How to stand at and mount your bike.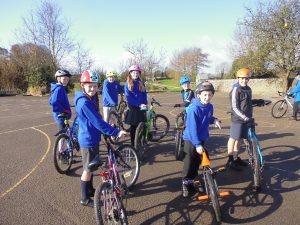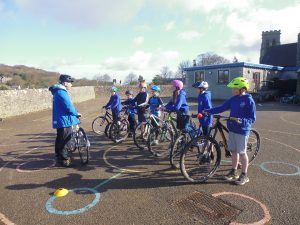 The boys eager to get on their bikes.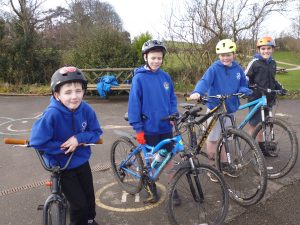 And off they go, maneuvering around the cones.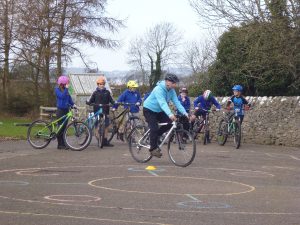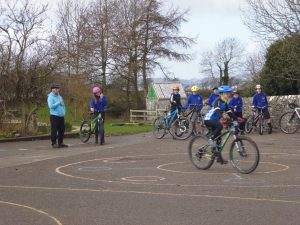 Tom, Nancy and Kara displaying their control.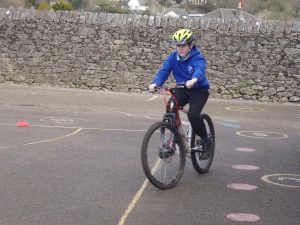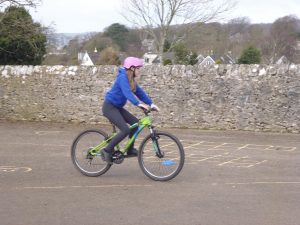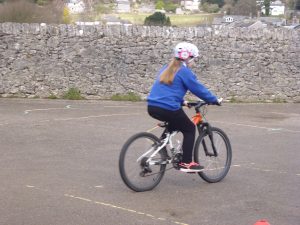 When they were joined by Carly – another instructor, it was time to take their knowledge out onto the roads……!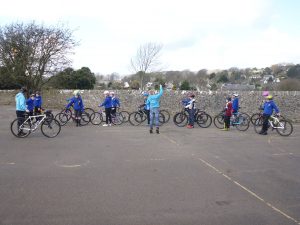 Safe cycling everyone.