Y3&4 Science and Industry Museum trip
First of all, we sat down to watch a demonstration of what we were likely to see throughout the museum.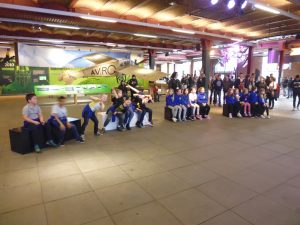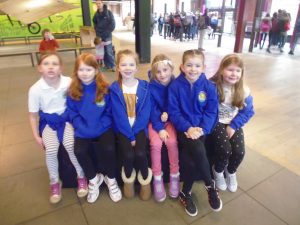 Eagerly waiting to be wowed.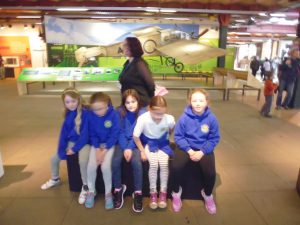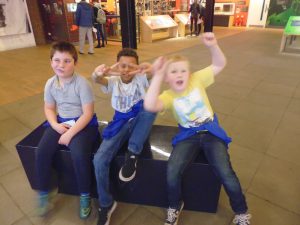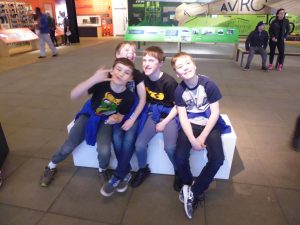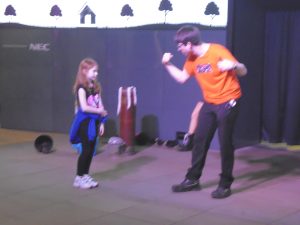 Hester quickly volunteered to help with this experiment, the strength of cotton.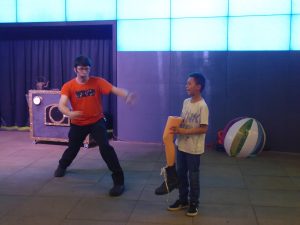 Jamie demonstrated how a man's leg got run over by the world's first inter-city passenger railway, that was built on this site in 1830.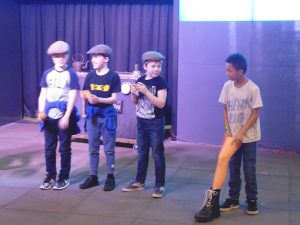 Jack, Tom and Thomas were acting as the crowd that threw vegetables at the train, the Prime Minister at that time, was the target.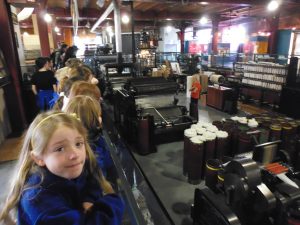 Next, we went into the cotton factory where we got to see the machines working.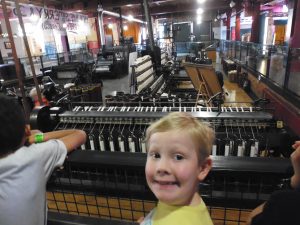 The children learnt that back in this era, they could've been the ones working under these machines to clear the dust, very dangerous!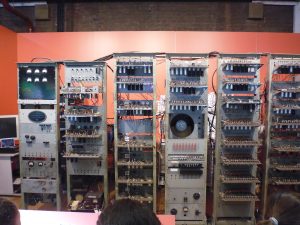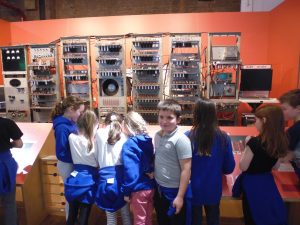 This is 'Baby,' the very first computer. The children were amazed to realise how far technology has come.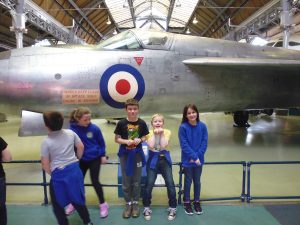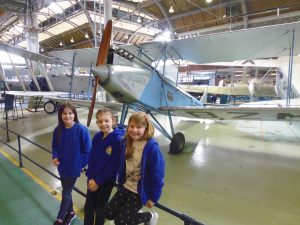 The children enjoyed the Aviation Room.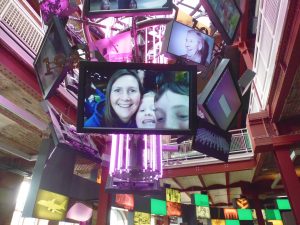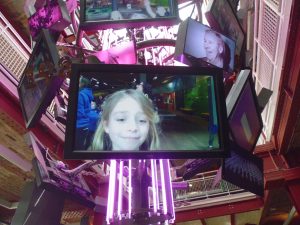 We all enjoyed this piece of kit. You took your photo on a machine at ground level, and then your picture was displayed on a towering stack of monitors.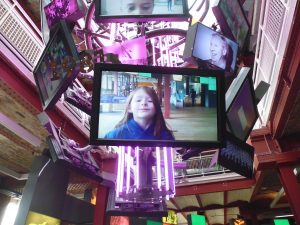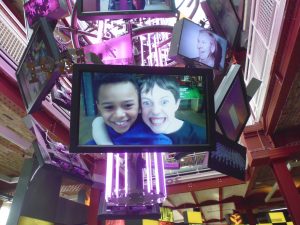 Lunch time.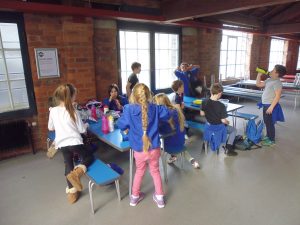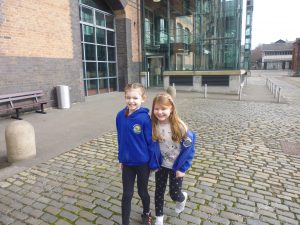 Crossing the yard towards the world's oldest surviving terminal railway station.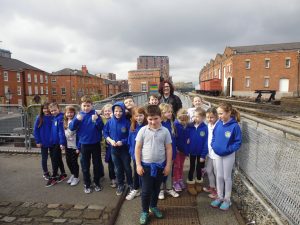 A very sensible group photo.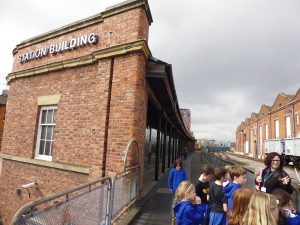 This station closed down 1844 when the line was extended to join the Manchester and Leeds Railway. It then became a  Grade 1 listed building.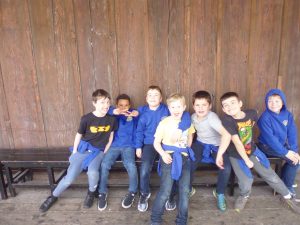 You will be waiting a long time for the train boys!
A very grand entrance and ticket office.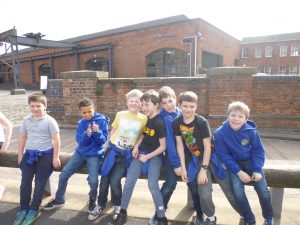 Photo opportunity.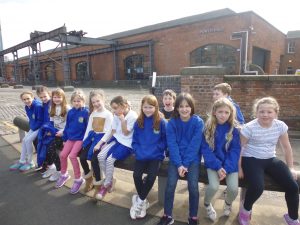 The children were extremely entertained by this show. There were several items that needed testing, someone had to ride the bike to generate the power.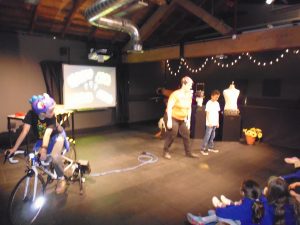 Jack was first up to create peddle power.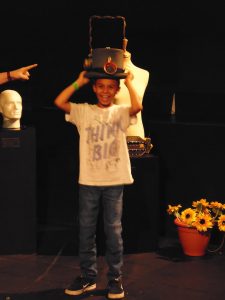 Jack generated enough power for Jamie to listen to his favourite music through his headphones.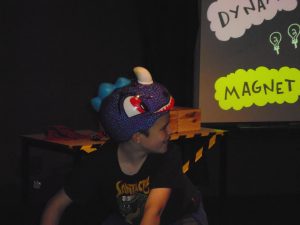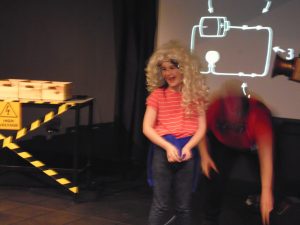 Poppy was truly blown away by this next invention – a hairdryer, as big as Poppy herself.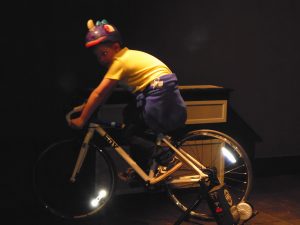 John, peddling as fast as he could to help dry Poppy's wig.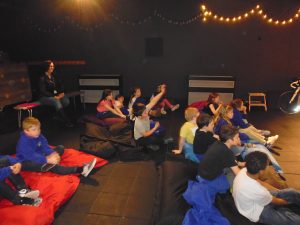 The children appreciated a comfy sit down.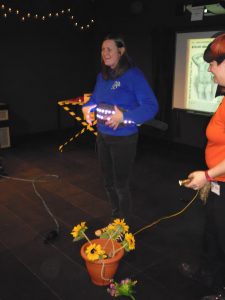 This next experiment was supposed to give me perfect abdominal muscles. Although I could feel the vibration, it sadly failed. The children did question as to whether it would work instantly though.
Free area to independently discover.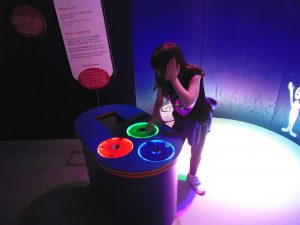 Here is Hester doing an awesome impression of a DJ.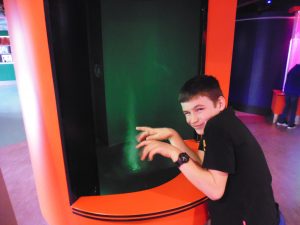 Evil Jack seems to think he can master the power of wind.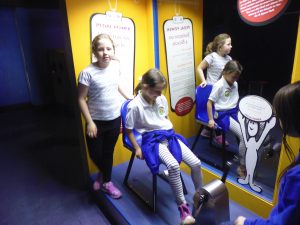 Tilly is using peddle power to reveal a skeleton in the mirror.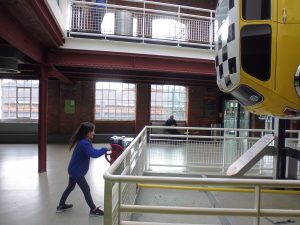 Poppy is strong enough to raise this Mini.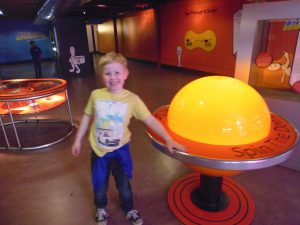 John, spinning the dome full of water which replicated the sun.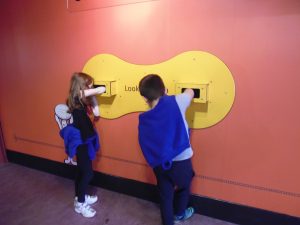 Hester and Ollie, bravely discovering whats on the other side.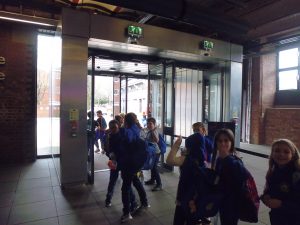 What an eventful trip! The children are looking forward to expanding on their learning within the classroom – through their Topic and Science lessons.
One response to "Y3&4 Science and Industry Museum trip"