Forest School – Harriers Y5&6
Today, the Harriers enjoyed their turn in the woods.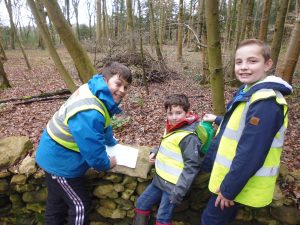 We stopped to map out the route of our journey so far.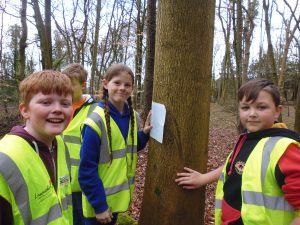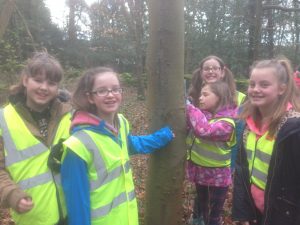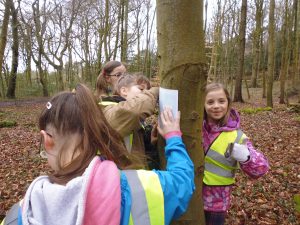 These girls carried the essentials there and back.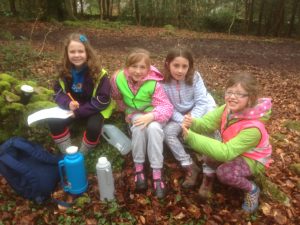 At Base Camp
These girls started discussing as a team whether this was a suitable place to create their den.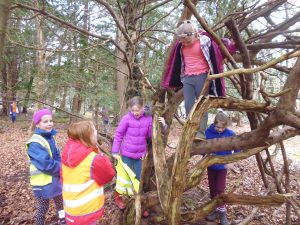 Hanging up their coats so they could get stuck into building.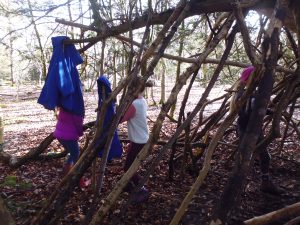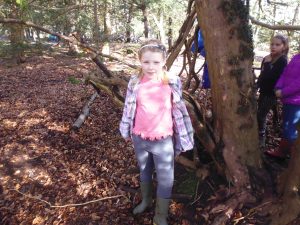 Everyone did their best.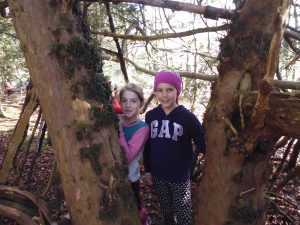 Proud of their efforts.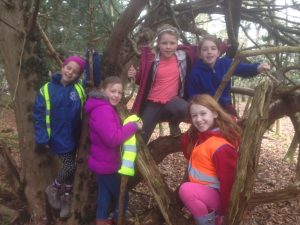 Next, was to light a fire. These girls showed a lot of perseverance.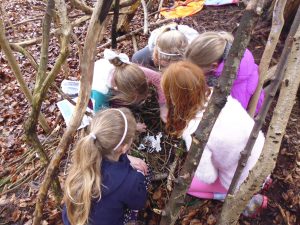 After their brief fire, they decided to gather around base camp's fire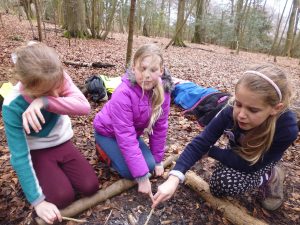 This group of boys set to straight away, working very well with each other.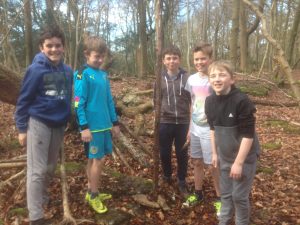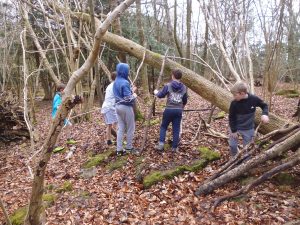 Fits perfect!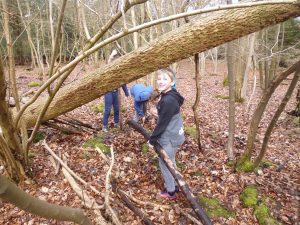 Cracking on gathering materials.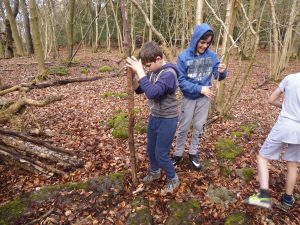 After a quick sweep of the other groups, I came back to a marvellous structure still in progress.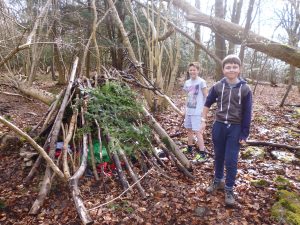 Plenty of room I would say.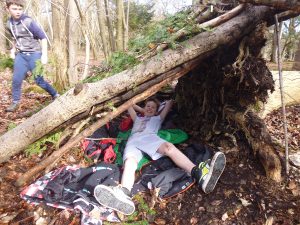 You would never know it's there, job complete! Well done boys.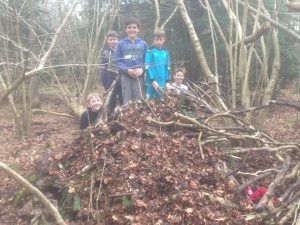 The next group set to building a fire, more exciting than a den.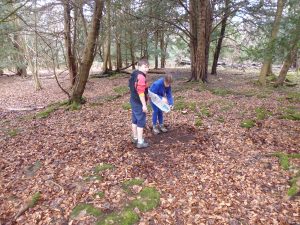 Once the area was cleared for the fire, Thea sent off the others for sticks.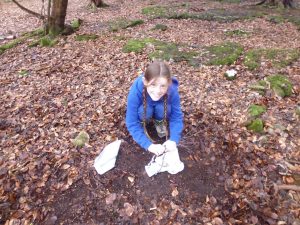 Trying to light the fire with flint and steel.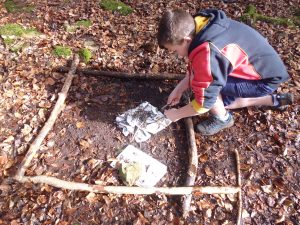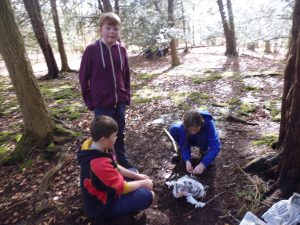 Everyone taking their turn.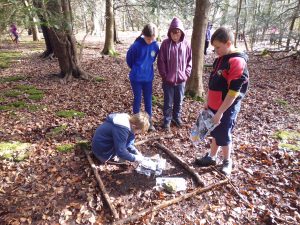 Success!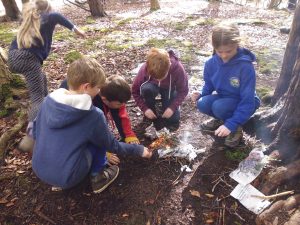 Maybe you could ask them if it was easy to light.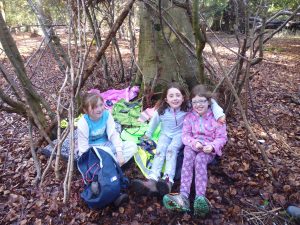 These girls made themselves comfortable quite quickly.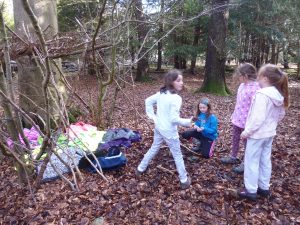 After den making, this group confidently started to light their fire.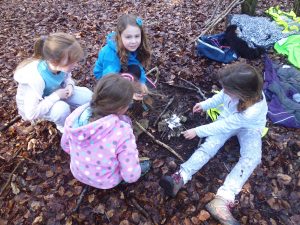 Excellent effort from the team. Well done girls.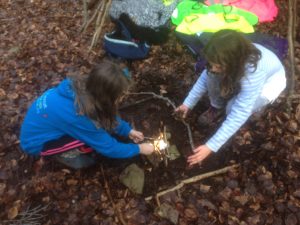 These girls started off with their own idea.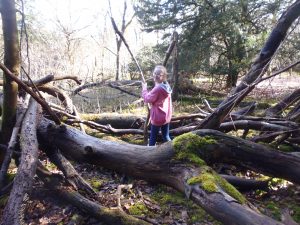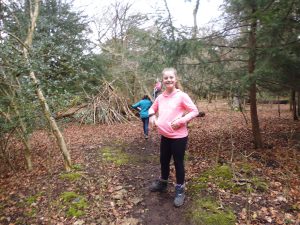 They came across an abandoned den.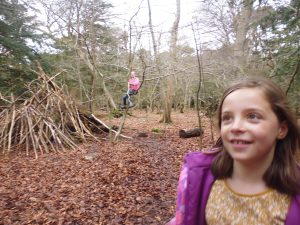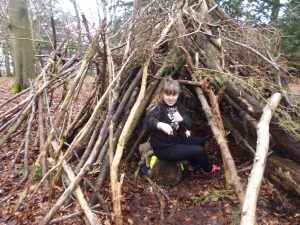 They then joined forces with the boys, who had found a sturdier abandoned den.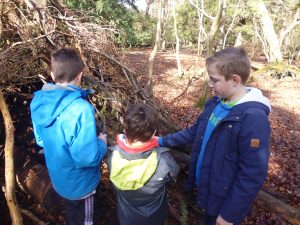 They strengthened it some more and set to an extension for the side.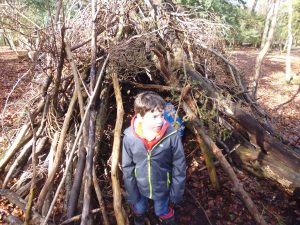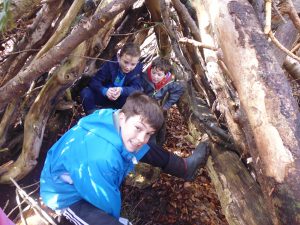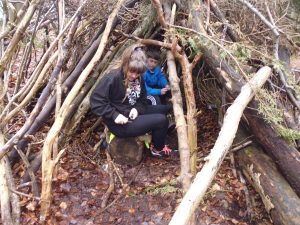 This group was also successful in achieving a fire.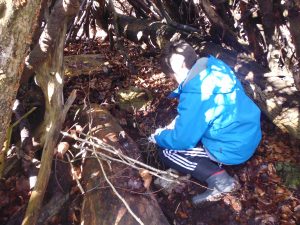 Amelia had injured her finger that morning, so was happy to stay along side Mrs Peat and be her special helper.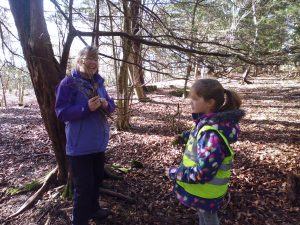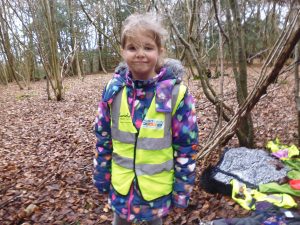 After a drink and biscuits, the children were free to play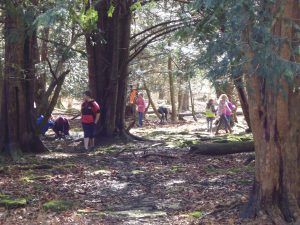 Here are some photos that a child took, can you guess who it may be?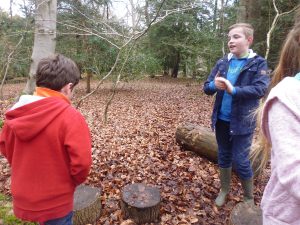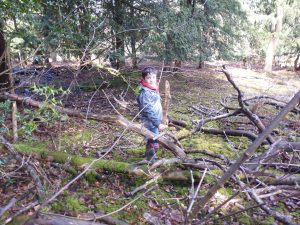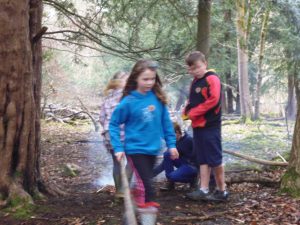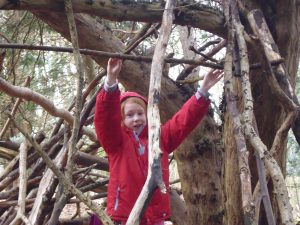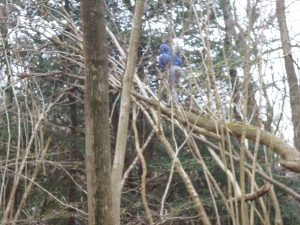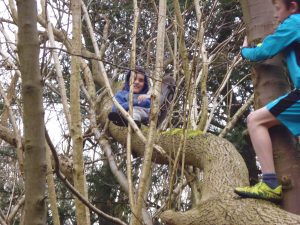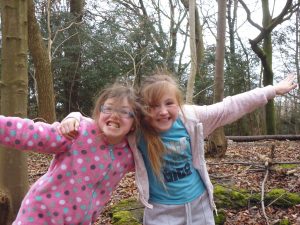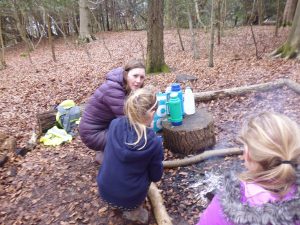 The walk home.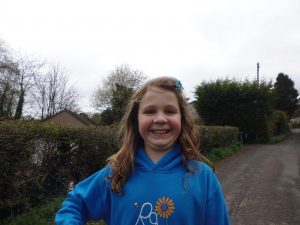 Selfie of the person behind the camera!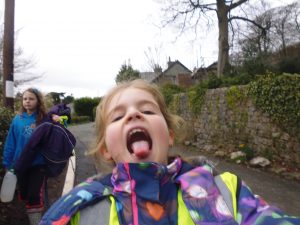 Poor Ellie fell on the road back down from the woods and grazed both her knees – grateful for a piggy back off me all the way back.