The Forbidden Corner
Well, what a fabulous day the Herons and Swans had at The Forbidden Corner in Yorkshire! After a long coach journey we arrived and could eventually eat our lunch (some of us had been asking since hitting the A65 at Kirkby Lonsdale!) Lunch done, we headed to the garden… no-one knew what to expect. Would it be scary? What will we see in there? Why does it look so mysterious? Will we find our way out again?
And we certainly weren't disappointed. We were treated to endless opportunities providing awe and wonder, confusion, fear (!), excitement and endless giggles! We were prepared to get a little wet after we looked at the forecast for the day but not so prepared to get absolutely soaked… the numerous surprise water features seemed to attract all our adventurous Swans and Herons! Enthusiastic children and adults alike, a bit of sunshine, bravery, immaculate behaviour and a wonderful, mysterious garden to explore… a great day enjoyed by all!
Now that our imaginations are fired, we are ready to begin our new topic "Tell me a story"… watch this space to see what we get up to.
We hope you enjoy the photos!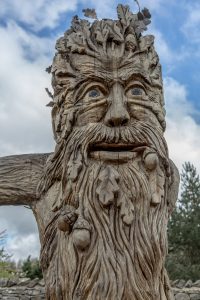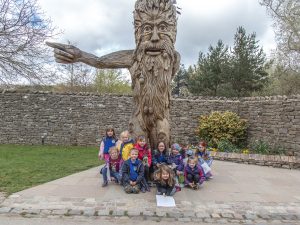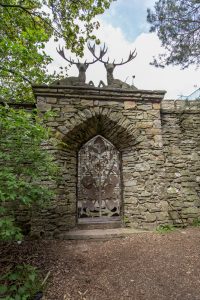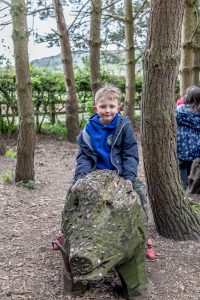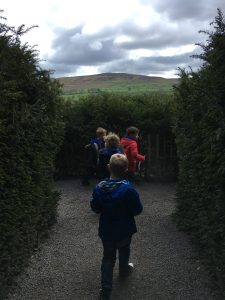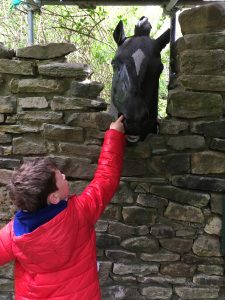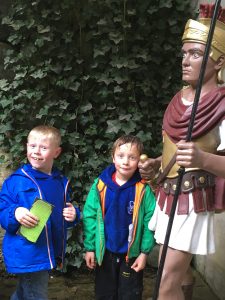 2 responses to "The Forbidden Corner"