Y5&6 Residential to Lockerbie.
Our trip to Lockerbie Manor. There were lots of different activities on-site for the children: biking, archery, shooting, abseiling, initiative, kayaking, blind trail etc.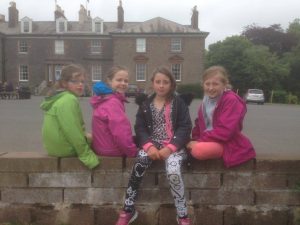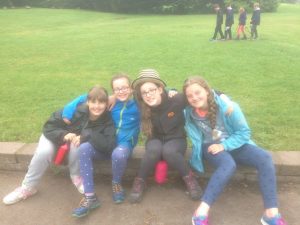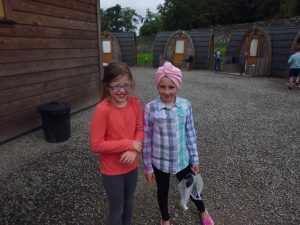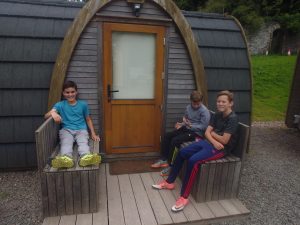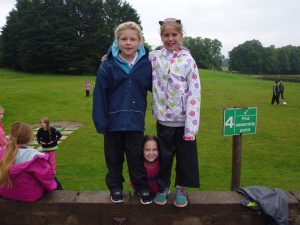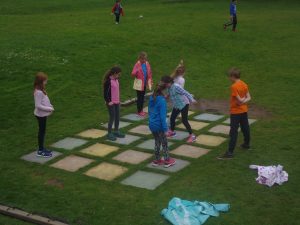 Here are some photos of our visit – if you wish to view them all, then please go to our facebook page.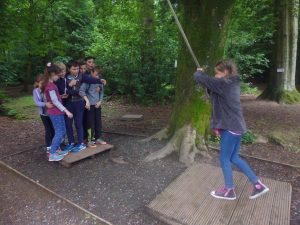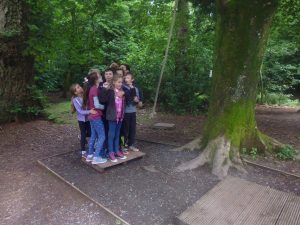 Trying to fit everyone on the platform without falling off.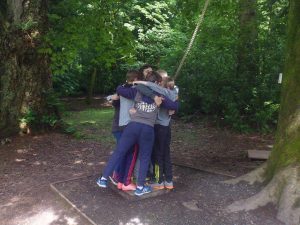 Navigating your way through the lasers.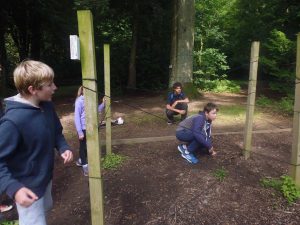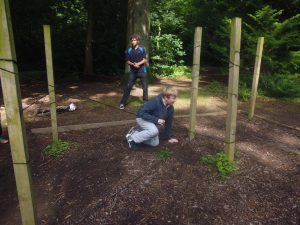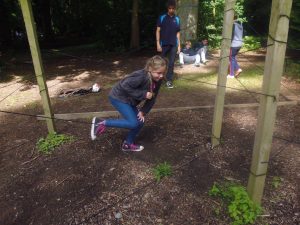 These three made it through without losing all their lives.     This group however, didn't make it through to the end – such sad faces.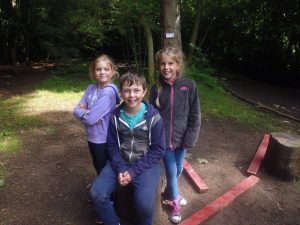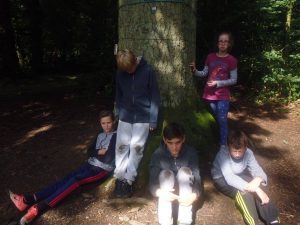 Mountain biking around the estate.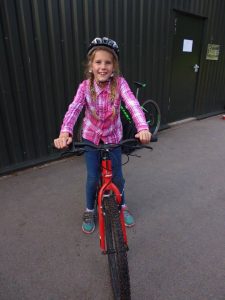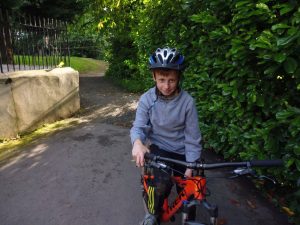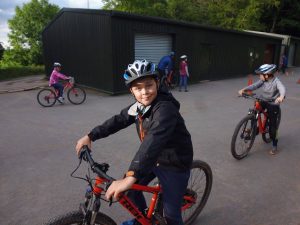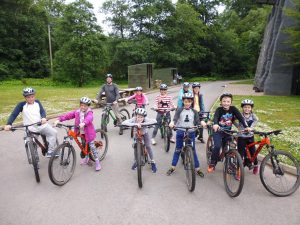 Archery, this is where we met Celia Amelia, our mascot froglet.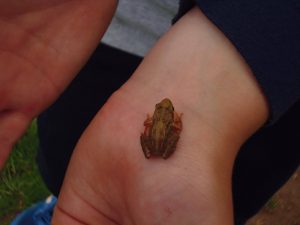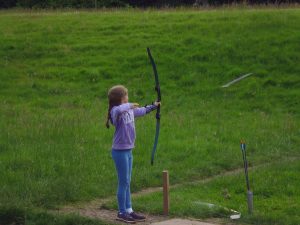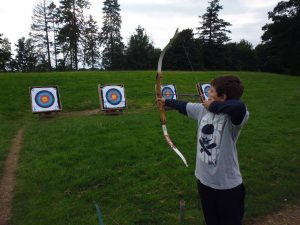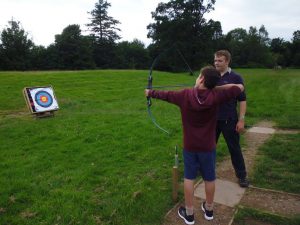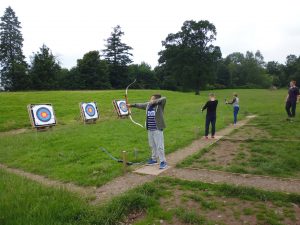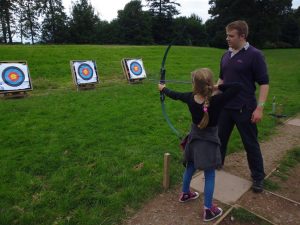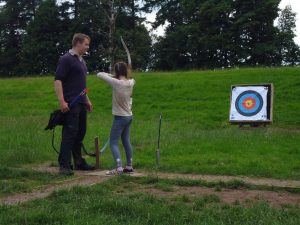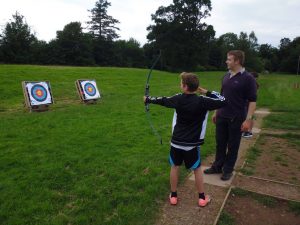 Kayaking and canoeing.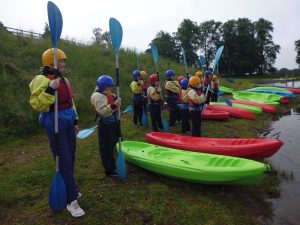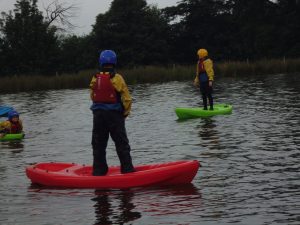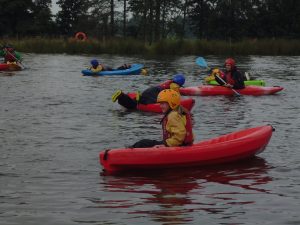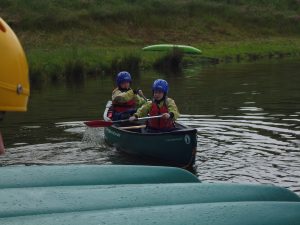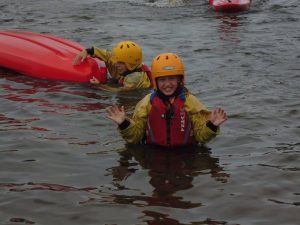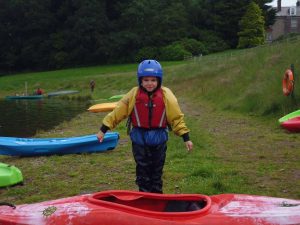 Abseiling.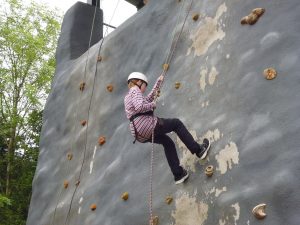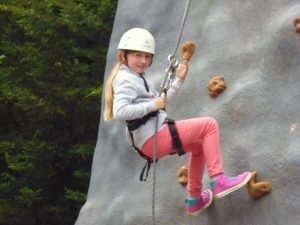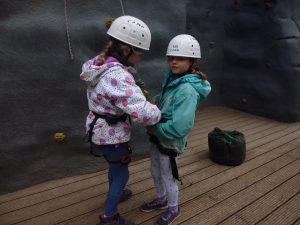 Blind Trail. Everyone had so much fun on this activity.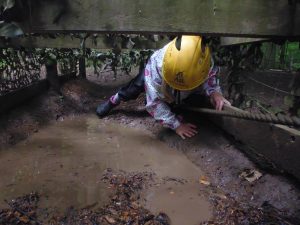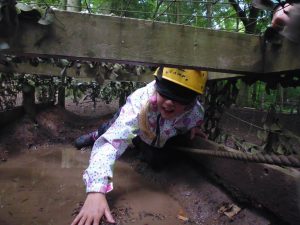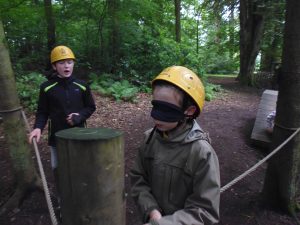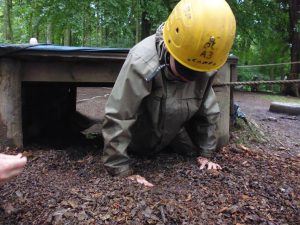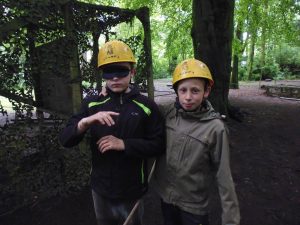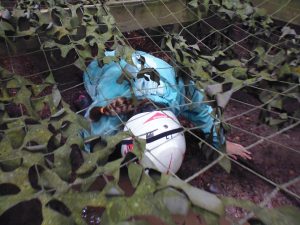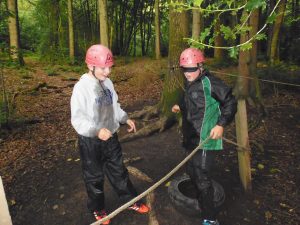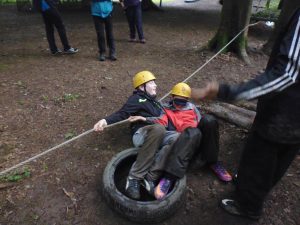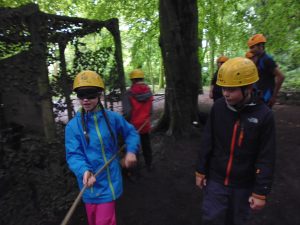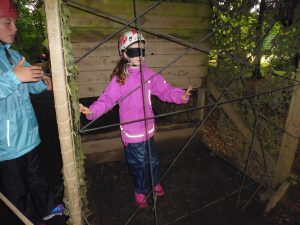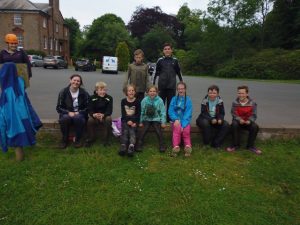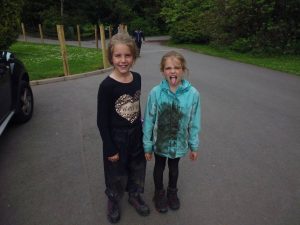 Shooting.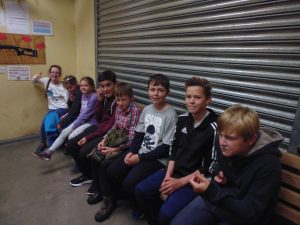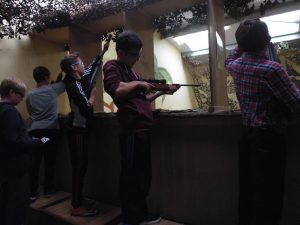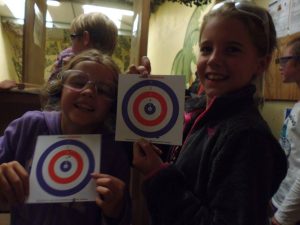 Fencing.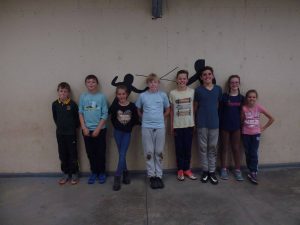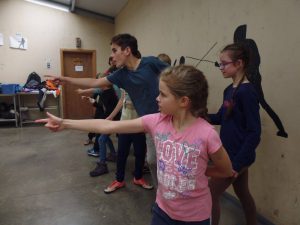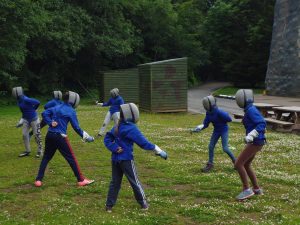 David's group and Mrs Greenall's group.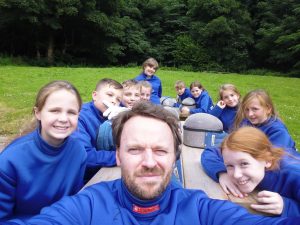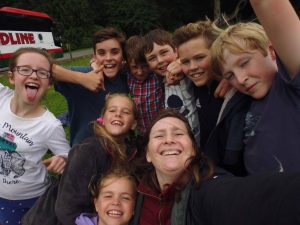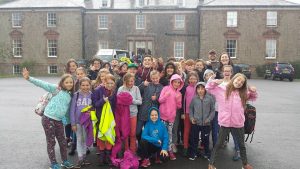 A very soggy group photo before home.
2 responses to "Y5&6 Residential to Lockerbie."