Macmillan Coffee Morning
Our Year 6 children welcomed our visitors in many ways during our Macmillan Coffee Morning.
Here, some of the children are gathering ready for our open afternoon, welcoming in the visitors and giving them a personal tour around the school.
Our children are extremely proud of their efforts towards contributing to this school, and were very enthusiastic and full of knowledge, discussing and answering questions like a professional guide would.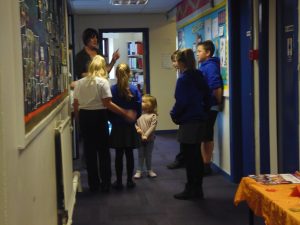 Thank you to all who donated the lovely cakes, this wouldn't have been achievable without your generosity.
A super team of girls served cakes throughout the afternoon.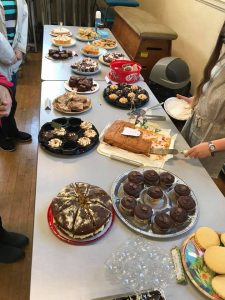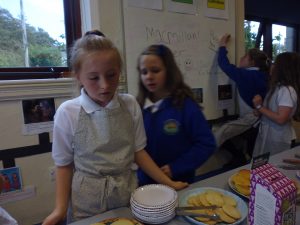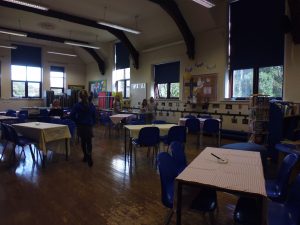 Our waitresses submerged themselves into their role: takings orders, remembering the orders, carefully delivering, engaging in conversation happily, taking their duties seriously and all with a smile.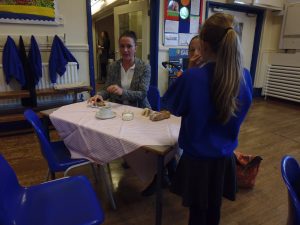 Thank you to our visitors for taking the time and calling in on us, you have helped us to raise £190 for the charity – a very successful day.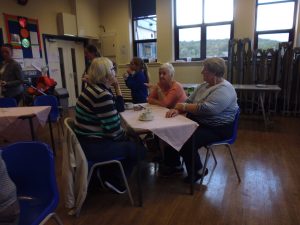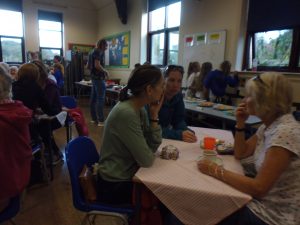 Well done Year 6, you all deserve a pat on the back for all your hard work,  you have represented our school beautifully.