The Bitterns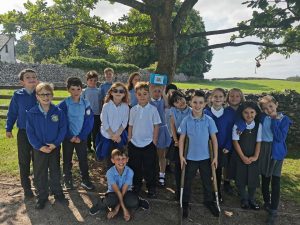 We are the hardworking Bitterns! Mrs Baker is our teacher. The Bitterns' classroom is school's one and only original classroom, it still has the old Victorian fireplace. Our school is situated in An Area of Outstanding Natural Beauty, where we are surrounded by beautiful countryside and coastline.
Every morning we have Maths and an English lesson. In Maths we always work hard and like to challenge ourselves. We learn maths in many different ways, some of which include; guided maths groups, maths problems and maths games. In English we enjoy studying different genres which are linked to our topic; this makes English much more fun.
In the afternoons we continue to work hard, whether undertaking amazing science experiments, learning about our topic (while developing our History, Geography, Art and DT skills), computer programming, learning new sports, playing musical instruments and speaking French.
Throughout the year we go on fantastic educational visits, for example Wildlife Oasis, Preston museums to help understand the war and even the amazing Lancashire Science festival.
We have a very busy two years in the Bitterns, learning new skills, developing independence and transitioning from KS1 to KS2.
We are all very proud to be part of the Bitterns class at Silverdale St John's School.
PDFs